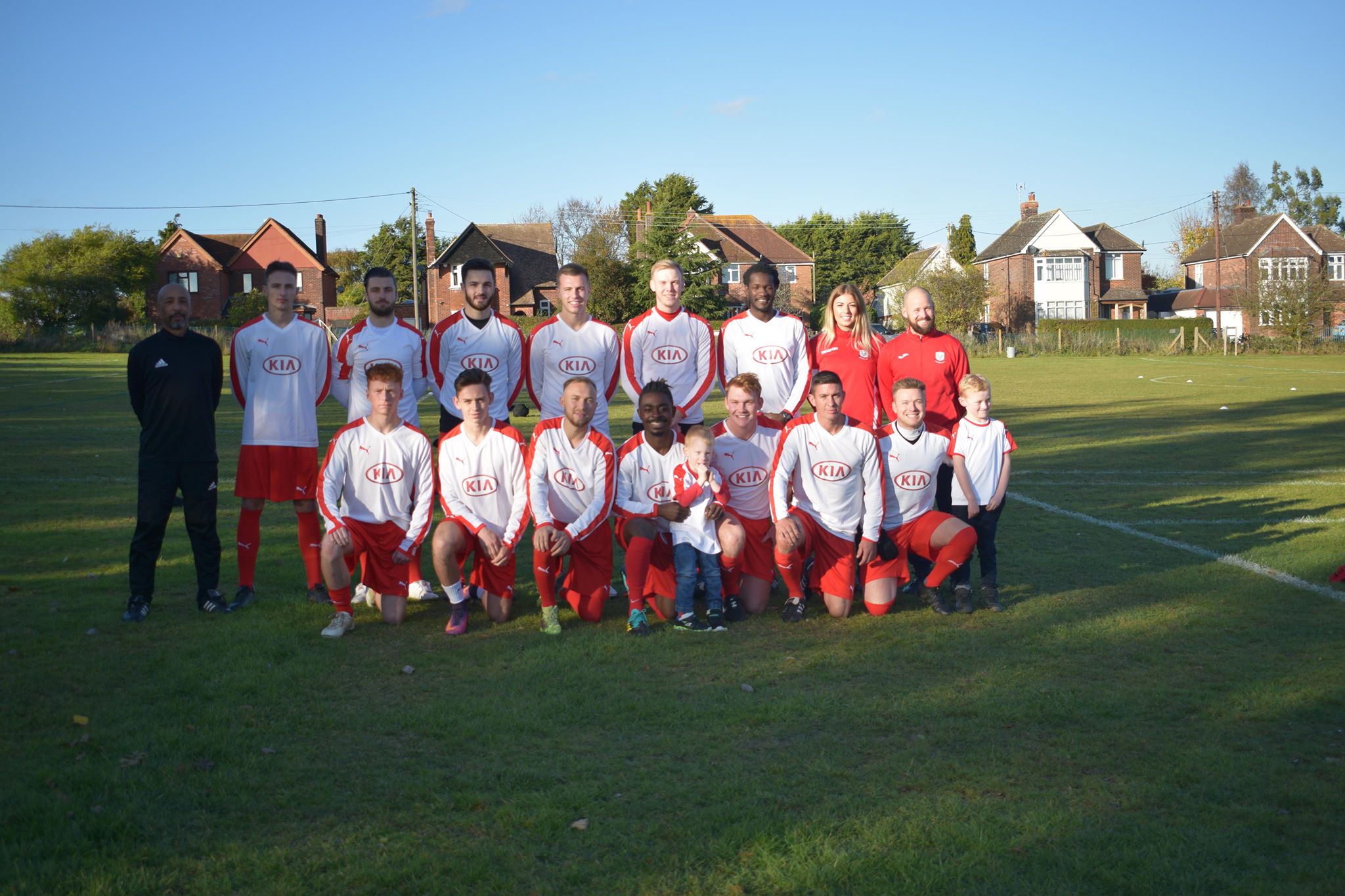 Welcome to Coggeshall United Football Club.A little word from our chairman Cliff Akurang:
"First I just want to thank Graeme John and Olly for the opportunity and bringing me to the Club as I know the Coggeshall name carries a lot of weight and it is something I am very excited about, "I know I have a team on and off the field that is ready to compete at this level and hit the ground running. We are a newly formed club and we are learning fast were going to keep things competitive from day one, I am looking to the seniors to lead and show what it means to be a Weaver "Personally it excites me to be back in a new league. I love the challenges and I expect to win, I mean, this is something that you dream about. Winning as a Player and now trying to do it again as the Manager, that's what gets you out of bed is the challenge to take this head on and push everyday to be the best."
Cliff AkurangChairmanOur Club president Andrew Douglas also shares his views:
When I think about what we are building together at Coggeshall United Football Club, I am reminded of a quote from one of the greatest NBA coaches of all time, Phil Jackson, who once said, "[t]he strength of the team is each individual member. The strength of each member is the team". This is so true, not only of the team that we have put together on the field of play, who we know will excite both current and new fans in the season ahead, but also with regard to the team that we are putting together off the field as well.
Whilst we, of course, aim to grow the club in pursuit of even greater success, we will not neglect our role in the wider community. Off the field, it is our focus to work with local businesses, schools, groups and other organisations as we look to become a focal point for all peoples, regardless of their differences. The phrase "more than just a club" is used so frequently that is now practically a cliché, but the reality is that, even in our infancy, we are so much more than a mere football club. We would love anyone who is reading this to consider sharing in our adventure, regardless of whether this is as a sponsor or advertiser, a member of our playing or backroom staff, as a volunteer or even as a supporter. Everyone is truly welcome!
Remember, we are UNITED!!
Watch a fantastic montage of the lads training before the game against Halstead. ( Thanks to Gareth Davies Media and MO Sports for providing there expertise )
0 comments
Coggeshall United battled out a draw today against Halstead. Andy Fennell scored from a mistake by the Halstead centre back. Halstead soon came back and scored a easy finish from close range. Match Day Programme Match Highlights
0 comments
In the build-up to the big game against Halstead Town at West Street this week, I was lucky enough to grab a quick chat with our young midfield maestro, Billy Coe. Billy, it is great to have you with us. Having already beater them twice away this season, what are you expecting from Halstead Town … Read moreInterview with Billy Coe | Exclusive
0 comments